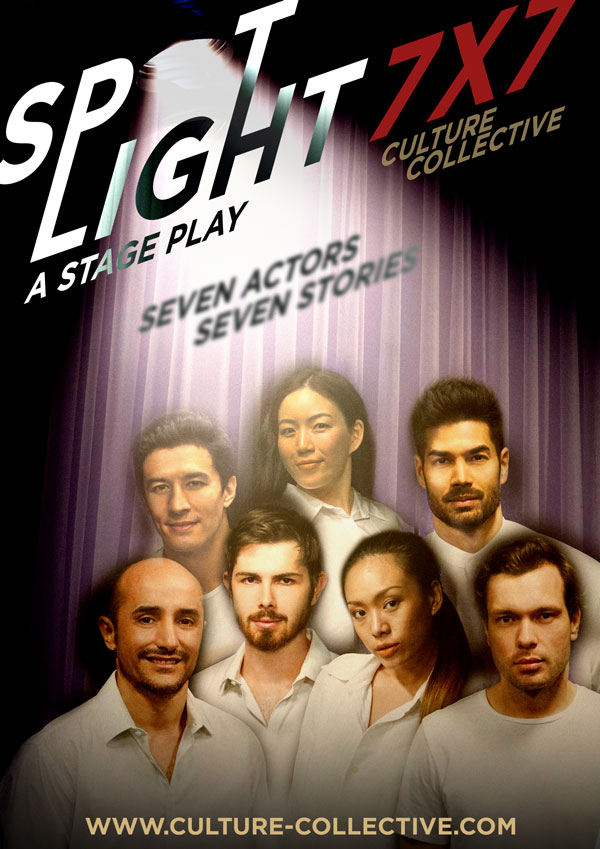 Culture Collective Studio introduces its new acting company! Seven actors play a range of characters in seven short stories. A fun evening of comedy and drama that has something for everyone!
GRAY MATTER, by Jeannette D. Farr, makes us question our assumptions and our misconceptions. It definitely does not pay to judge the book by its cover!
THE RECKONING, by Percival Wilde, drives home the old adage "You can run, but you can't hide." Sooner or later, the truth catches up and scores are settled.
Anton Chekov's classic comedy, THE PROPOSAL, has been performed thousands of times. First performed in 1890, this misunderstood marriage proposal is still good for a laugh.
LA MOUCHE is a modern comedy with a French twist by Stephen Bittrich, which he describes as "fun and painless." A quick lunch at a French restaurant.
If we only knew what others are thinking… Better still, if we only knew how to manage our own thoughts… ECHO, by Joseph T. Shipley is a clever script that leaves us thinking.
What's worse?Physical abuse, or emotional abuse? How does one manage the pain of experiencing both?  A MIDNIGHT CLEAR, L. B. Hamilton's tragicomedy, leads to reconciliation and a new understanding.
Who is the hero?Who is the villain?  GOONS, by Pete Malicki, is a modern spoof that gives another take on the bad guys.
Set Design:
Monsuntorn Surach
Lighting Design:
Thachaporn Jirasakkee
Technical Design:
Jirach Eaimsa-ard
Properties & Costumes:
Panida Aimpraserksuk
Adaptation and Direction:
Loni Berry