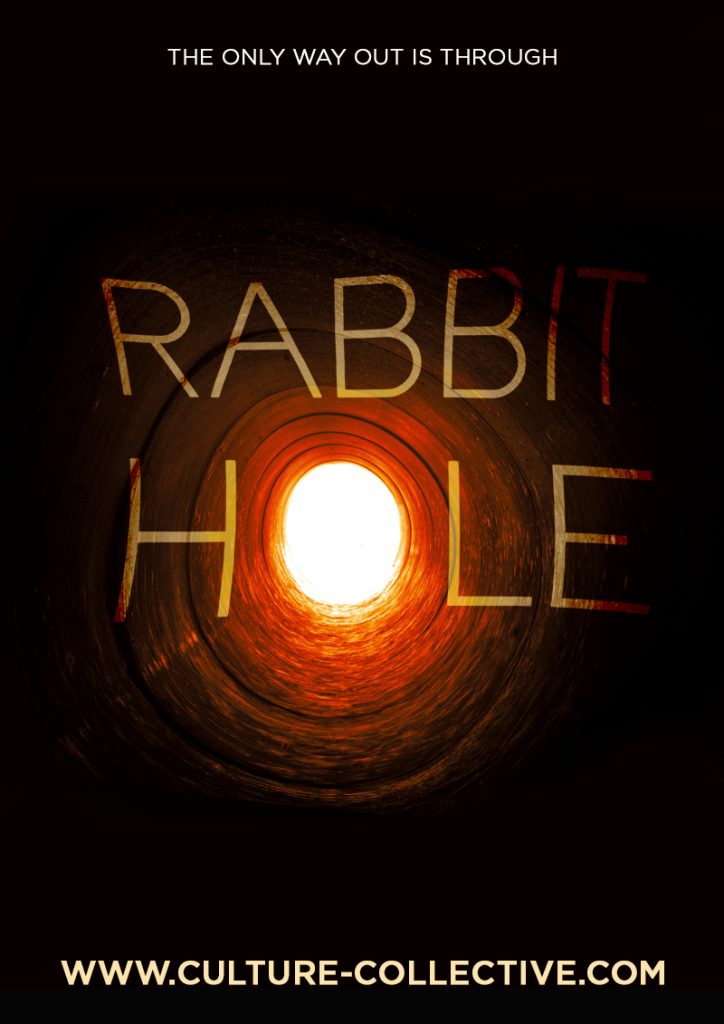 How do you find hope in the hopeless? How do you find the possible in the impossible? How do you cope with losing a 4-year old child? Rabbit Hole, a Pulitzer Prize-winning play and film by David Lindsay-Abaire, takes you into the world of a family fighting their way out of despair.
Just eight months ago, a husband (played by ALOK TIWARI) and wife Becca (played by CHERENE KNOP) were content with having all of their dreams come true.  Now, they face the challenge of coping with each other and themselves after a car, driven by a teenager Jason (played by PEACE PITCHAYUT, kills their young son.  The death takes the family into a web of unspoken rage, entangled in guilt and grief, with no roadmap out.  The wife's mother Nat (played by CHARLIE TOFT) and sister Izzy (played by IMOGEN LEES) add to the ongoing conflicts.  It is the comedic moments, however, that provide the most insight.
Adapted to present-day Bangkok, the casting adds layers to the story as the family is European, living in Bangkok, and the teenage driver is Thai.
Lighting Design:
Narakin Khamvilas
Scenic & Costume Design:
Sarinya Olsson
Technical Design:
Moses Garcila
Adaptation & Direction:
Loni Berry